10% Mandelic Acid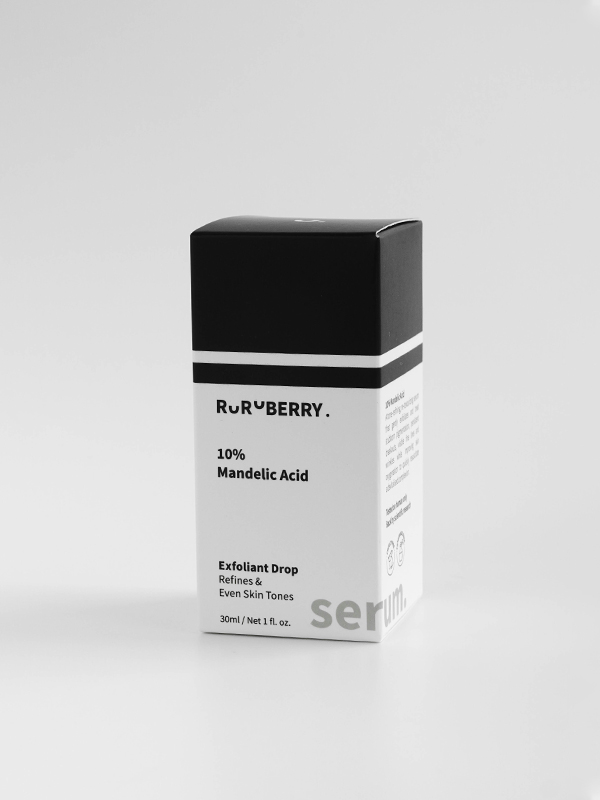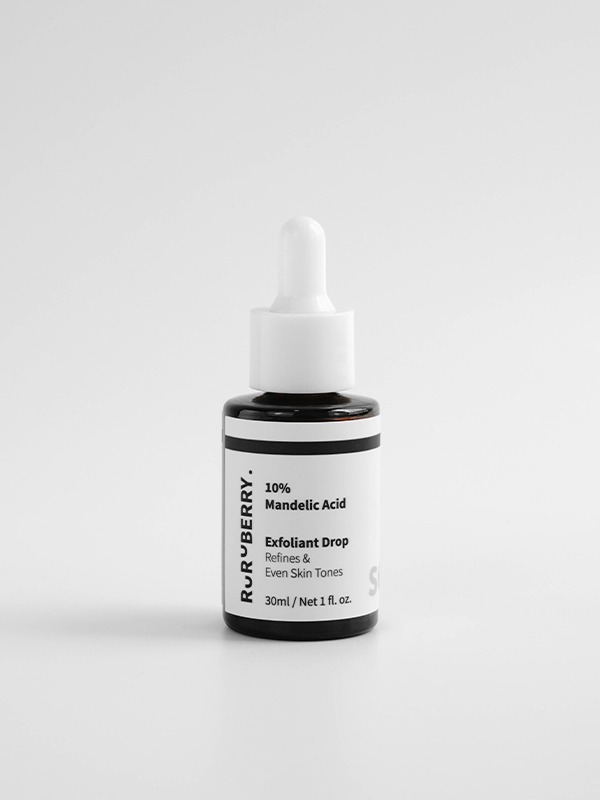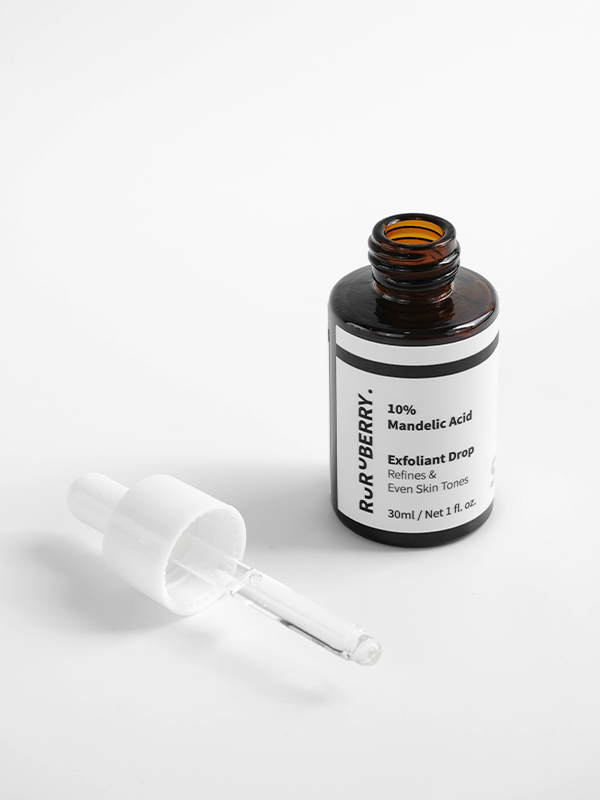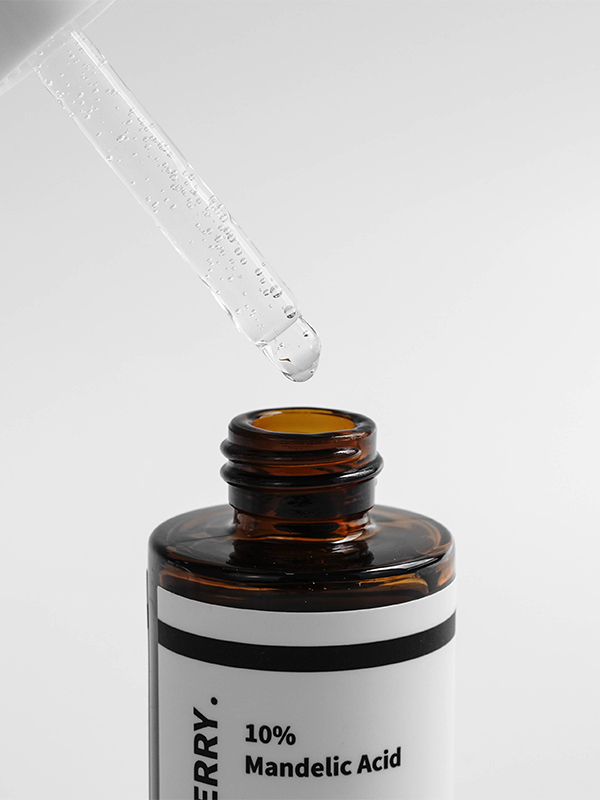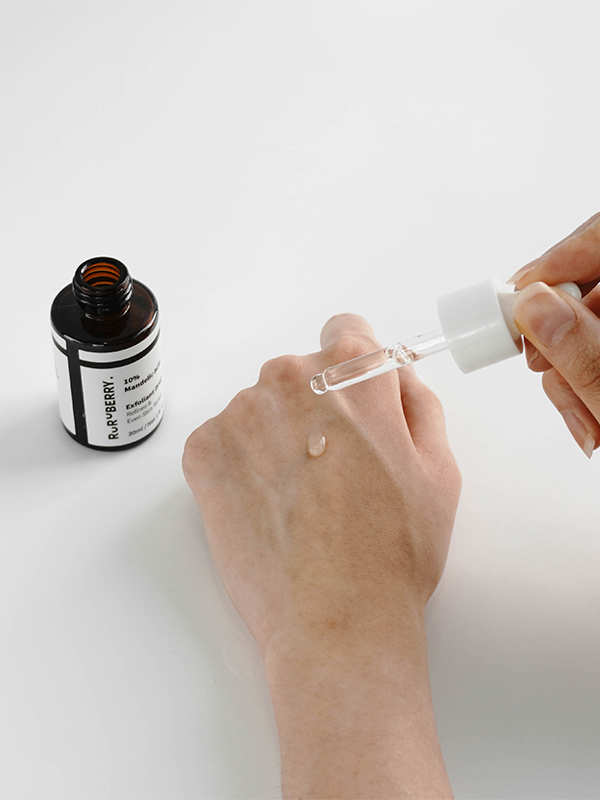 New





10% Mandelic Acid
Stock:

In Stock

Product Code:

9551003171187
WHAT AM I
A tone-refining, re-texturizing serum that gently exfoliates and treats stubborn pigmentation, persistent breakouts, visible fine lines and wrinkles while improving skin oxygenation to quickly resuscitate a devitalised complexion.
WHY PICK ME
Mandelic Acid, a water-soluble alpha hydroxy acid (AHA) derived from bitter almonds, is a proven versatile ingredient with natural micro-exfoliating, anti-bacterial and anti-inflammatory properties that combine to offer wondrous glow-giving, skin-clearing and anti-aging benefits all at once. This non-abrasive treatment works by dissolving the glue-like bond between impacted cells to speed up its turnover, stimulating as well as strengthening collagen while resurfacing the skin until completely replaced by a new, unblemished layer.
With a bigger molecular structure and therefore slower penetration rate, Mandelic Acid is also less likely to cause irritation, redness or flakiness that some other AHAs might trigger in sensitive, acneic skin. In addition, our formula also incorporated Panthenol, a pro-vitamin B5 known for its repairing, soothing and moisturising effects, to promote wound healing through increased fibroblast proliferation and help with skin barrier restoration while adding elasticity as well as hydration.
Further supported by SEPITONIC™, an active multimineral anti-glycation, chrono-energizing complex, that acts as an oxidation stress shield by blocking free radical and functions to safeguard the dermis from glycation process; at the same time boosting cellular respiration by increasing the oxygen immediately available to the skin in order to generate a brighter, smoother and firmer complexion.
KEY INGREDIENTS
- Mandelic Acid [10%]
- Panthenol (Vitamin B5)
- SEPITONIC™ (Magnesium Aspartate-Zinc Gluconate-Copper Gluconate)
*All trademarks belong to their respective owners. SEPITONIC™ is the trademark of SEPPIC. Neither Ruruberry Sdn. Bhd. or Ruruberry is affiliated with the trademark owners.

RECOMMENDED FOR:
- All skin types
Looking to even out a discoloured skin tone and bumpy textures while softening existing fine lines and preventing further creasing of deep-set wrinkles for a more youthful glow.
- Sensitive, acneic skin
Wanting a mild exfoliant that is less harsh than traditional AHAs to eradicate dark marks left behind by inflammatory acne as well as to reduce the frequency and severity of future flare-ups and breakouts.

HOW TO USE
Apply 1-3 drops onto clean skin and finish with a moisturizer. Best used at night, otherwise always followed by a sunscreen of SPF30 or greater when applied during the day.
CAUTIONS
Do not use on peeling, compromised or broken skin. Avoid contact with eyes. Always do a patch test first. If irritation occurs during use, especially after prolonged or repeated use, stop use immediately and consult a doctor. Store in a cool place.