Alpha Arbutin Toner (30ml)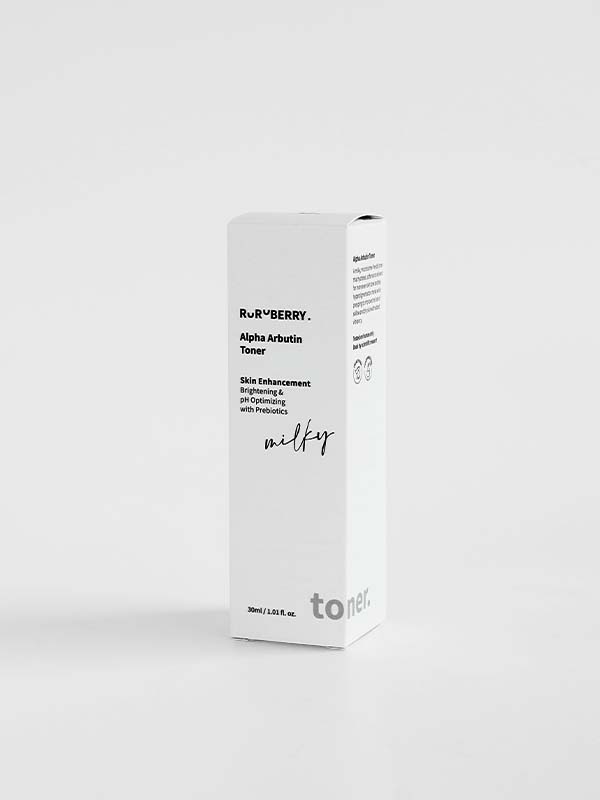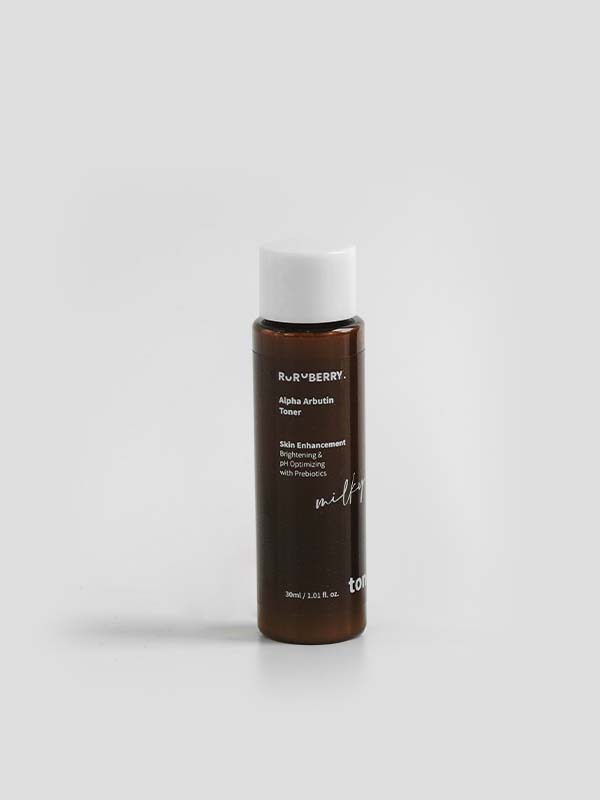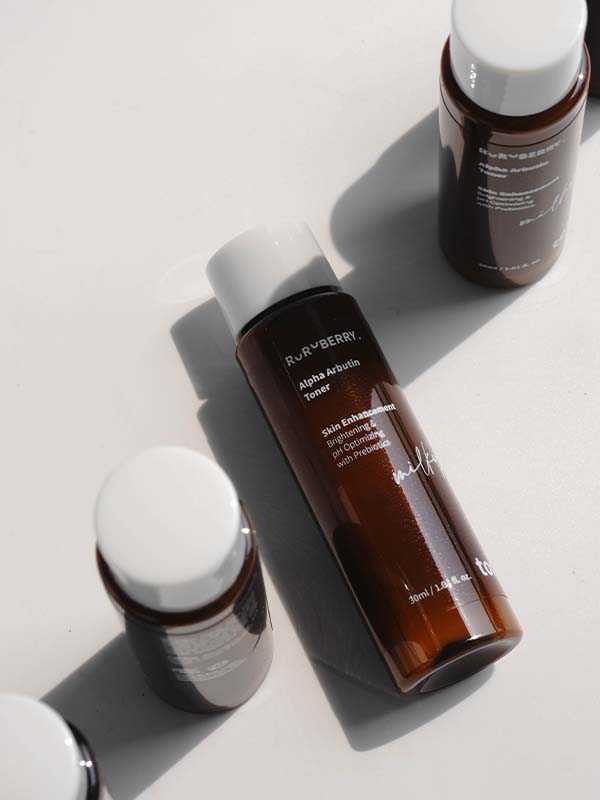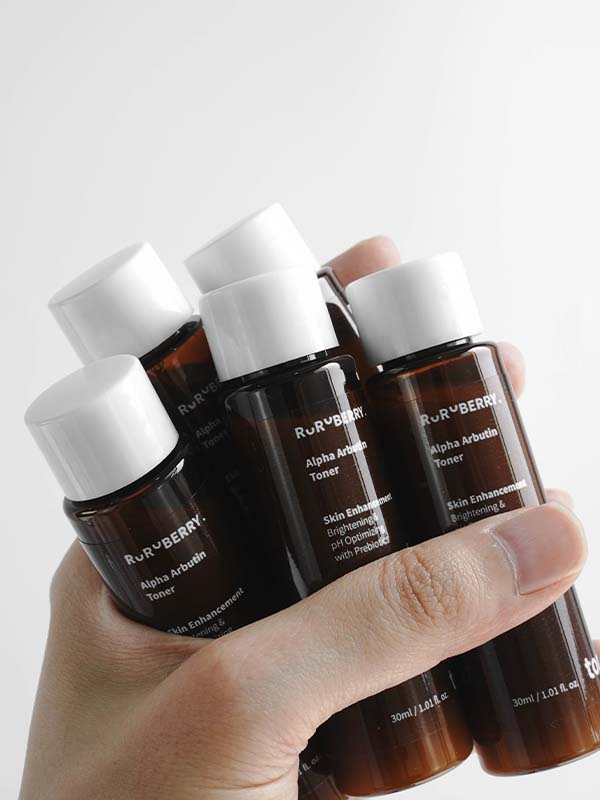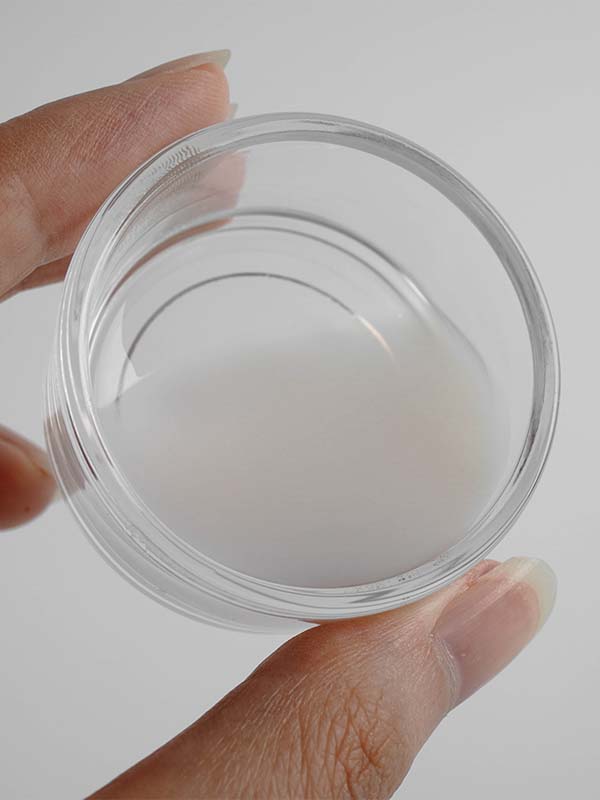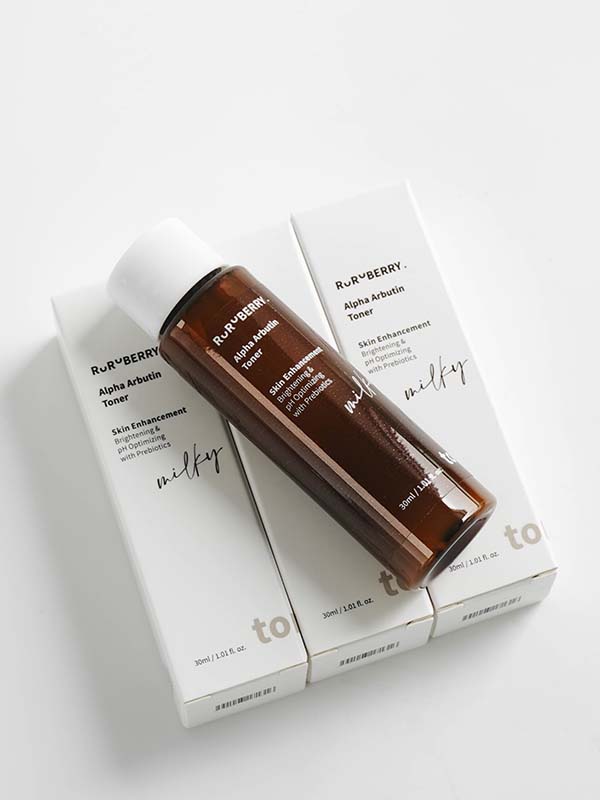 New






Alpha Arbutin Toner (30ml)
Stock:

In Stock

Product Code:

9551003171316
WHAT AM I
A milky, microbiome-friendly toner that hydrates, softens and enlivens for more even skin tone and less hyperpigmentation marks while prepping to improve the look of sallow and dry skin with added vibrancy.
WHY PICK ME
Alpha Arbutin, derived from Arbutin (sometimes referred to as "natural hydroquinone") traditionally extracted from bearberry plants, is a skin-lightening and depigmenting agent that mimics hydroquinone in the reversion of melanin generation but with a much better safety profile and none of the irritation or cytotoxicity connected to it: making this a very reliable option for treating and preventing various pigmentation issues including post-blemish redness, age spots and pink/purple scarring – no matter your skin type or age.
Unlike hydroquinone which exhibits a fatal reaction to melanocytes (by killing the cells that makes pigment), we uses stabilised α-Arbutin – being approximately ten times more effective than β-Arbutin – that inhibits only tyrosinases activity (through blocking the enzymatic conversion that catalyses melanin synthesis) which is activated anytime the skin comes into contact with UV light to effectively limit and slow your melanin production and melanosome maturation: reducing the degree of discoloration while also fighting glycation for a healthy, uniform glow.
Enhanced with Meadowfoam Seed Oil, an extremely stable and non-comedogenic neutral oil from highly renewable crop with a low carbon footprint composed of mostly fatty acids and antioxidants with a great skin feel, to seal in moisture and rejuvenate without any greasiness. Supported by Alpha-Glucan Oligosaccharide, a bio-selective substrate that stimulates the beneficial skin flora as well as antimicrobial peptides release to reinforce your skin's natural immune defense; alongside Hydroxyacetophenone, a multifunctional soothing antioxidant to protect against the effects of oxidative stress.
KEY INGREDIENTS
- Alpha-Arbutin [1%]
- Meadowfoam Seed Oil
- Alpha-Glucan Oligosaccharide
- Hydroxyacetophenone
RECOMMENDED FOR:
- All skin types/tones
- Those whose complexion appears constantly blotchy and uneven, with persistent or recurrent dark patches that linger
HOW TO USE
Use twice daily. Slightly shake before dispensing an appropriate amount into the palm of your hands or a cotton pad. Gently smooth over clean skin and press lightly onto cheeks, forehead and chin areas. Continue dabbing across face and neck until fully absorbed. Follow with serums and moisturizer. Wear SPF during the day.
CAUTIONS
1. Always do a patch test first.
2. Discontinue use and consult a doctor if irritation occurs.